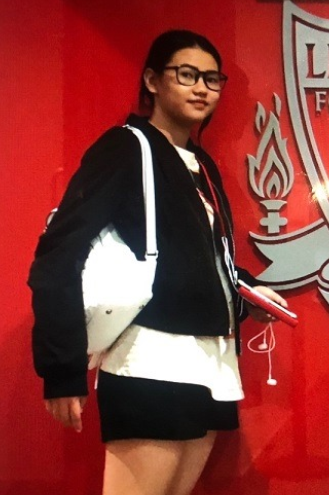 Lê Thị Diệu Linh was found safe and well by police in the United Kingdom. Photo courtesy of North Yorkshire Police
HÀ NỘI — A schoolgirl who has been missing in the United Kingdom for a week has been found, safe and well.
Lê Thị Diệu Linh, who was born in 2003, was visiting the city of York with her mother when she disappeared. Police made a number of arrests and one man has appeared in court accused of abduction.
Yesterday a spokesman for North Yorkshire Police confirmed the youngster has been found, but would not reveal details of where she has been since her disappearance.
"We can confirm Lê Thị Diệu Linh who disappeared while on a visit to York, was found safe and well on Monday night.
"The investigation into the circumstances of her disappearance remains ongoing and of the ten people arrested in connection with her disappearance, two people remain in police custody for questioning and one has been charged and appeared in court on Monday.
"For operational reasons and ongoing enquiries we are not yet in a position to reveal where she was found."
Reports in the UK say a residential house and a nail bar were searched by police as they looked for the teenager.
On Monday Hồ Quang Ngọc, 25, from Việt Nam made a brief appearance before York Magistrates Court accused of abduction and facilitating an illegal immigration. He was remanded in custody until next month.
During the hearing, the court placed restrictions on the case preventing the identity of the schoolgirl being released, but those were withdrawn yesterday.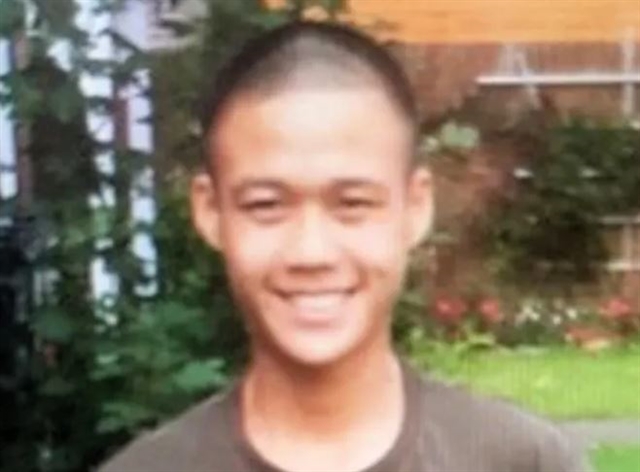 Police in the UK are concerned for the safety of 13-year-old Nguyễn Hồng Sơn who vanished last week. Photo courtesy of Sussex Police
Meanwhile, in an unrelated incident, a 13-year-old Vietnamese boy has been reported missing, also in the UK.
Nguyễn Sơn Hồng was last seen in the Hastings area on the south coast of England on Friday.
The boy was spotted at about 11.05am on the town seafront with a Vietnamese man described as 5′ 8″, with dark short hair and wearing a khaki bomber jacket and dark trousers.
Sơn is 5′ 7″, skinny with a tanned complexion, brown eyes and black short shaven hair.
He was last seen wearing black school trousers, black slip-on shoes, a red lumberjack style short-sleeved shirt which was covered in a small squared pattern.
PC Luke Stanwick of Sussex Police said: "We are worried about Sơn as he has no access to money, a phone, friends or family and no local knowledge of the area. He left all of his belongings at his address and does not speak English." VNS