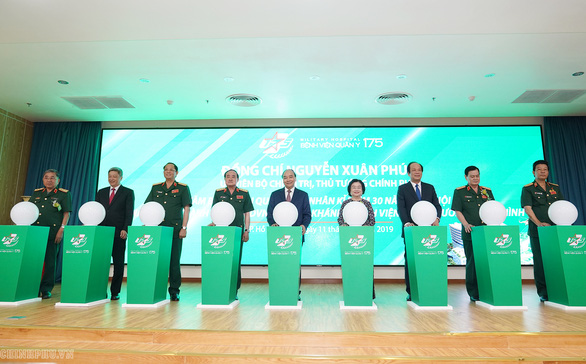 Prime Minister Nguyễn Xuân Phúc at the inauguration of the Institute for Traumatology and Orthopaedics at the Military Hospital 175 in HCM City. — Photo VGP
HCM CITY — HCM City's Military Hospital 175 on Wednesday inaugurated its Institute for Traumatology and Orthopaedics.
Speaking at the inauguration ceremony, Prime Minister Nguyễn Xuân Phúc hailed the efforts made by the hospital management to complete the construction of the 500-bed institute in time.
"It is the first hospital in the country built with a helipad to serve emergencies," he said.
He urged the hospital to focus on efforts to improve healthcare quality, adopt advanced technologies and collaborate internationally for training.
He ordered it to quickly set up an emergency centre for response by air, road and water.
"The hospital should focus on adopting the latest medical technologies from around the world to maintain its well-deserved reputation," Phúc said.
The new centre, which cost VNĐ2.2 trillion (US$94.9 million), is equipped with state-of-the-art medical facilities and advanced technologies, and staffed with experienced and well-trained physicians and nurses.
It will serve as a centre for training, research, technology transfer and international co-operation in traumatology and orthopaedics.
Construction of a 1,000-bed general hospital is under way at the hospital and is expected to be finished by the end of 2021. — VNS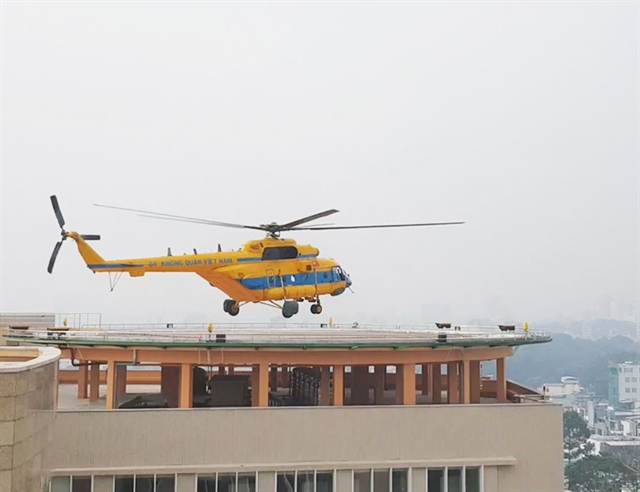 A helipad to serve emergencies at the institute. — Photo BVQY175