Visitors look at a photo at the exhibition. — VNS Photo Hồng Minh
HÀ NỘI — An exhibition of 20 photos by Swedish and Vietnamese amateur photographers was held at the residence of the Swedish ambassador to Việt Nam on Sunday.
The exhibition, titled "Memories of Sweden-Việt Nam", was organised by the Sweden Alumni Network in Việt Nam, with support from the Sweden Institute, the Việt Nam-Sweden Friendship Association and the Swedish Embassy in Việt Nam. It is a part of the activities celebrating the 50th anniversary of diplomatic relations between the two countries last year.
The exhibited photos were selected from more than 170 by 70 participants from Việt Nam, Sweden, the US and Germany, on three topics of people, culture and nature of Sweden and Việt Nam. The photos included those by Vietnamese people who lived, worked and studied in Sweden and vice versa.
Speaking at the exhibition, Swedish Ambassador to Việt Nam, Ann Mawe, said she was happy to see many stunning photos from Sweden, depicting Swedish nature, culture and to some extent values.
"It is interesting to see Sweden through your eyes and to find that it is the same things as Swedes cherish and are proud of," she said, adding that many photos represented unforgettable memories about life, work or studying experiences in Sweden as well as some examples of memories of Swedes who had lived and worked in Việt Nam.
Highlighting co-operation between the two countries since Sweden, as the first Western country to establish diplomatic ties with Việt Nam back in 1969, Mawe said the exhibition was a glimpse of the past and the present in the long-lasting friendship.
"These bonds – the people-to-people relations – really constitute a core of our bilateral relations and bring deeper values than any formal agreement and conference," she said.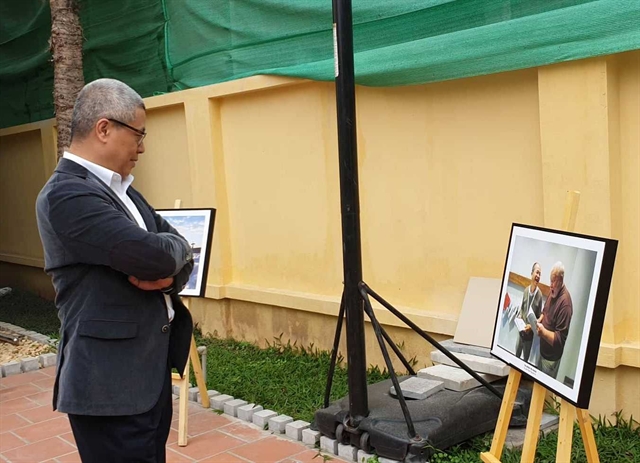 Phạm Nguyên Hà looks at his photo at the exhibition.
Phạm Nguyên Hà, an alumnus who studied a doctorate at Kazolinska Institutet, had his photo, "My thesis", selected for the exhibition. The photo showed the moment one of his fellow students had his thesis 'nailed' in public for everyone to see – a ritual for all students in Sweden one week before their thesis defence.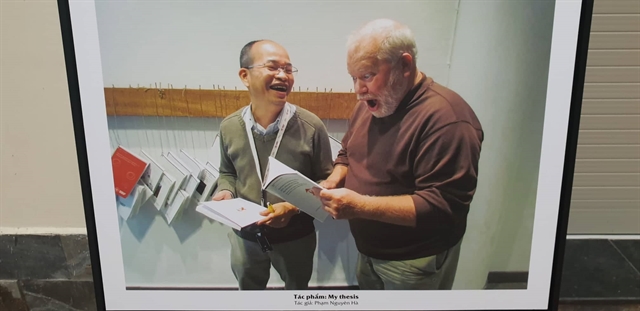 The photo 'My thesis'.
"This is a very interesting and unforgettable moment for all students. It also represents transparency in Sweden in all aspects," Hà said.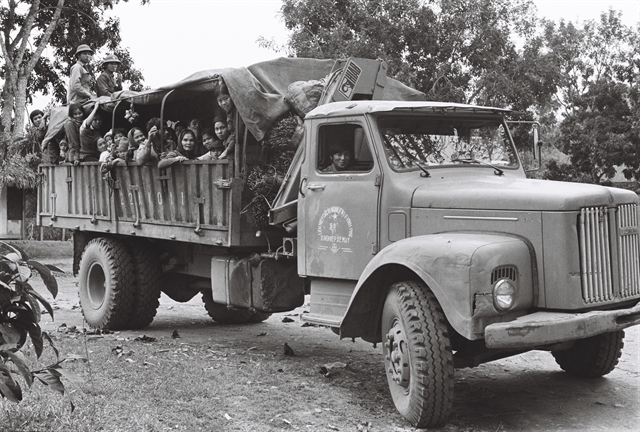 A photo featuring a lorry provided by Swedish aid in Bãi Bằng. — Photo courtesy of Sweden Alumni Network in Việt Nam
Ambassador Mawe said she personally was touched by the photo of Bãi Bằng Paper Mill in Việt Nam's northern midland province of Phú Thọ, taken years ago by a Swedish expert, saying the project represented the starting point for understanding the evolution of Swedish development assistance.
"It was meant to support and rebuild northern Việt Nam after the war and ended up becoming the largest development project ever financed by Sweden and SIDA," she said.
"From the pictures taken by Eva Lindskorg, a Swedish sociologist in charge of improving the living conditions for workers at the Bãi Bằng Paper Mill, we can understand how the mill played an important role in the rebuilding of northern Việt Nam and why the paper industry was a good choice," Mawe said. — VNS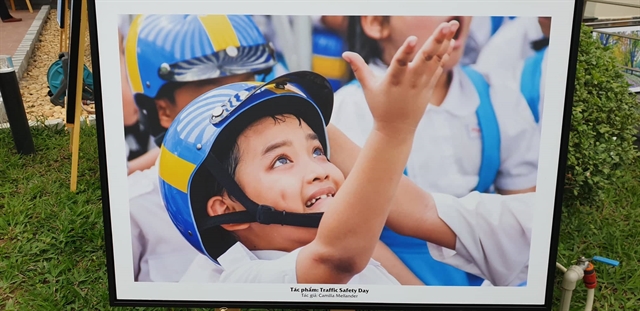 A photo about Việt Nam by a Swedish photographer.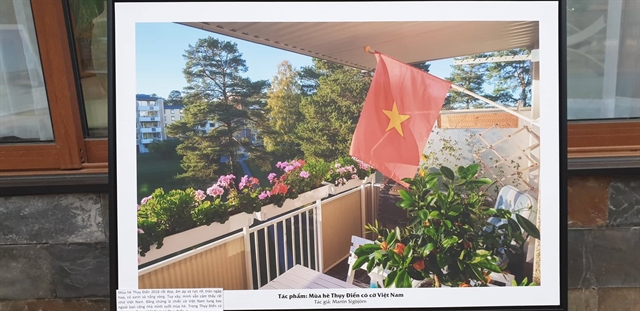 A photo featuring the Vietnamese national flag in Sweden.